Embroidery Patches
Vorige
Item 1 of 1
Volgende
IRON-ON INSTRUCTIONS
How to Apply Patches to Clothing - Iron on vs. Sew on
Almost all the patches we sell at fashiondesignproducts.com can be sewn on or ironed on.

Iron on patches

have a layer of plastic backing with a thin layer of heat activated glue rubbed on it.
Do not remove the plastic backing from the patches even if you are sewing them on. They help keep the embroidery together.
Embroidered patches can be applied to clothing either by sewing it around the edges or by heat pressing it on with a commercial heat press.
Household irons tend to do the trick in most cases with small patches.
Notice:
- Some fabrics such as leather (including suede) will scorch from the applied heat of the iron.
- You must

sew patches on to leather

, do not iron on patches to leather or nylon material clothing.
- Almost all our patches have die cut borders and can easily be sewn on.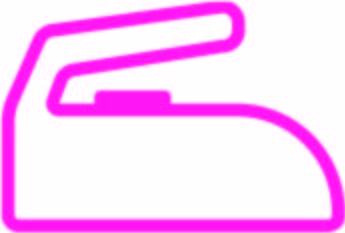 Iron instructions patches
Pre-wash the article you wish to iron onto.

Pre-heat your iron at the cotton setting and turn off the steam function.

Place the patch onto the article and cover the patch with a thin cloth (muslin cloth is excellent).

Tack the patch into position by applying pressure with the iron for about 10-15 seconds. Try not to move the iron around too much.

Turn your article inside-out and with the heated iron, apply pressure for about 20-30 seconds on the back of the patch to complete the adhesion.

Please give the patch enough time on both sides to adhere. The thickness of the patch and of the fabric onto which you are applying determines how long you need to hold the iron, so if you find the patch is not adhering well, re-apply pressure on both sides until the patch adheres.

You can finish off the front side by again covering the patch and running the iron along all edges.

Do not iron directly onto any embellishments (bows, beading, rhinestones, sequins, etc.) – please work around it.

Please do not iron the patch onto delicate fabrics.

Stitching can provide an additional hold.

Wash inside out on cold, and hang dry (no dryer, please!)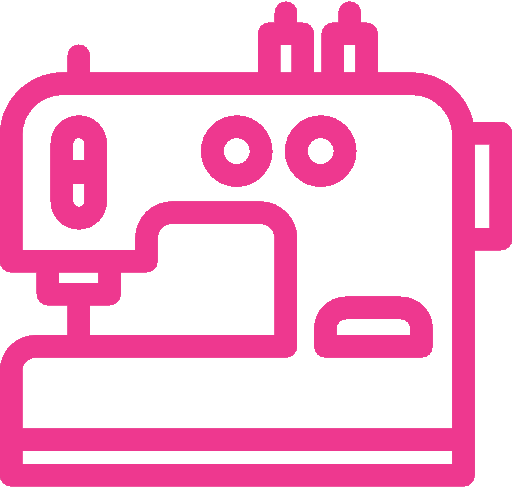 Sewing on patches
1. We recommend sewing on patches rather than using a household iron. Please keep in mind both heat and pressure is needed to properly adhere an iron on patch.
2. A commercial heat press will permanently iron on a patch while using a household iron will not produce professional results.
3. Use a thick enough needle and nylon thread to sew on a patch
4. In order to avoid the patch from moving about while sewing it on you can use double sided tape or 3M spray on glue.
5. Gently spray some glue on the back of the patch, place it over how you want it. Apply a little pressure and let stand for a minute to adhere before attempting to sew it on.
6. Sew around the circumference of the entire patch (quarter inch wide stitches). Be sure to sew past and beyond the point you started before cutting off the remainder thread.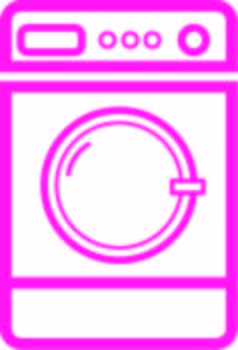 Wash & Care
Wash inside out on cold, and hang dry and no dryer, please!
BewarenBewaren